3-in-1 Silicone Caulking Tools help remove and re-apply caulk quickly and neatly. The stainless steel caulk remover pulls out old caulking strips with either a push or pull motion. The triangular rubber blade is adjustable, providing three different profiles for smoothing the freshly applied caulk bead. The scraper end helps keep surfaces clean, while the soft-grip handle enhances comfort during use.
Features
3 In 1 Caulking Tool- The Caulking Tools were designed with Non-slip push-pull button, including a silicone smoother, stainless steel scraper flat angle scraper, and internal angle scraper. This caulking tool kit makes all your caulk joints look flawless.
5 Replaceable Silicone Pads- The caulking tools with 5 replaceable different radius covers, including 3R,6R,10R,13R,17R radius. easy to clean without wasting caulk. And they are reusable with a long lifetime.
4 Pieces Sealant Finishing Tool- It can help you repair the gap easily, improve the agglutinating quality and the aesthetic sense of the surface, and can provide nonresidual sealing in different areas and angles. It was made of durable plastic, easy to clean without wasting caulk.
High Quality & Easy To Use- Stainless Steel scraper remove stubborn old glue, Silicone Trowel to remove surface bumps and dents, These caulking tools are specifically designed to make the tough task of caulk removal easy and fast without damaging surfaces, Finish to most silicone jobs, any edge, corner, joint.
Wide Application- Works well with most types of sealant, silicone, resin, grout, and more. This caulking tool can be used for caulking, sealing, and removing, for home, kitchen, bathroom, floor, window, sink joint, and so on.
Clean up concave and convex objects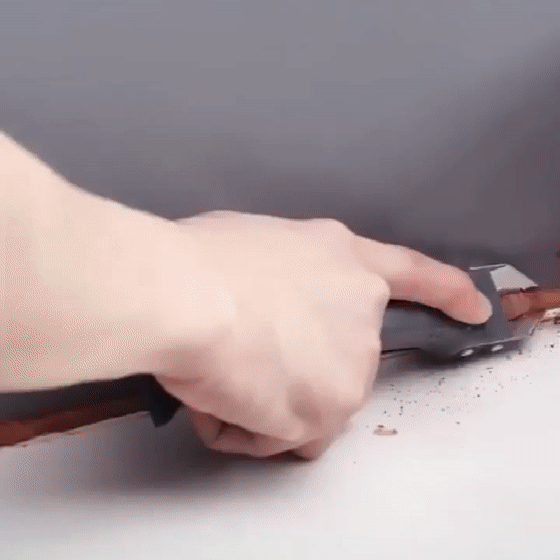 Specifications
Material: plastic, silicone
Color: black, silver and white
Quantity: 1 set (including 5 sets)
Package Includes
1X 3-In-1 Silicone Caulking Tools kit